This brief article is created to help you learn how to highlight online PDFs with Weava.
Instructions
When you are on an online PDF, click the Weava logo on the upper right corner of your browser. This will enable the Weava PDF reader. You will see the Weava logo on the upper right side of the online PDF.


I can't see the "Highlight" button
Try to move your mouse to the top of the PDF viewer and it may show up again.
If that does not work, please open your Weava sidebar, click the settings cogwheel (next to "Contact Support"), and ensure that you have enabled the "Enable Weava PDF viewer".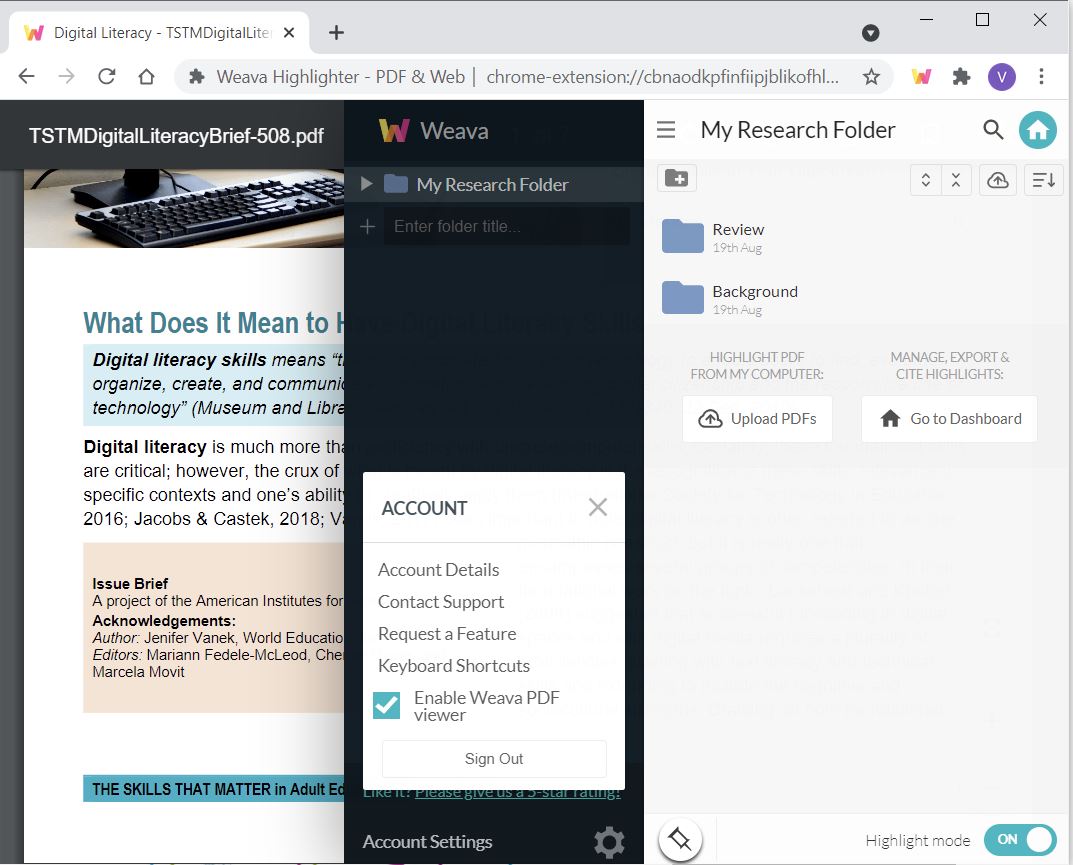 Once you have done so, refresh the page and you will be able to highlight it on your PDF again.
How to Pin Weava Chrome Extension on your Web browser
For the user to open a PDF with Weava, the Weava Icon should be clicked
1. Click the Extension Icon on the upper left of your browser.
2. Look for the Weava Highlighter – PDF & Web and click the PIN Icon
The Weava icon will now be pinned to the upper right of your browser.